Version
Download
File Size

465.73 KB

File Count

1

Create Date

19-July-2022

Last Updated

19-July-2022
Zebra DS9908 / DS9908R Accessory Guide
Please Download DS9908 / DS9908R Accessory Guide by LEFT Download Button
請按左手邊的下載按鈕 下載 DS9908 / DS9908R Accessory Guide
Zebra DS9908 掃描器即可令購物者夢想成真。無論員工是將商品遞到掃描器前進行掃描,還是在收銀台或購物車中撿起掃描器掃描商品,強勁性能始終可靠如一。傲視同儕的掃描性能、順暢的模式切換、可選的 RFID 型號 DS9908R 和卓越超群的管理工具將輸送量與服務提升到嶄新水準。
Zebra DS9908 — the scanner built from the ground up for handheld and hands-free use. You get top performance, whether associates pass items in front of the scanner or pick it up to scan merchandise on the counter or in a cart.
Zebra DS9908R RFID Barcode Scanner
Zebra DS9908R with RFID closes the RFID loop by capturing RFID-tagged merchandise at the POS, as well as commissioning RFID tags on returned goods and new items for faster processing.
具備 RFID 功能的 DS9908R 則可通過在 POS 上採集標有 RFID 標籤的商品的資訊,並在退貨商品和新商品上應用 RFID 標籤加快處理速度,實現完整的 RFID 迴圈。免費的 RFID 資料轉換軟體讓您無需修改現有 POS 應用程式就可讀取 RFID 標籤。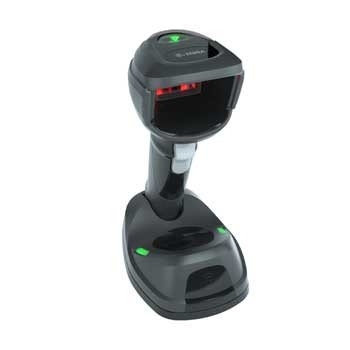 Attached Files
File
ds9908-guide-accessory-en-us.pdf